This is kinda my "go to" hair style.
When I want them to look cute I can always count on this quickish braid. And it stays in pretty good for rough playing little princesses.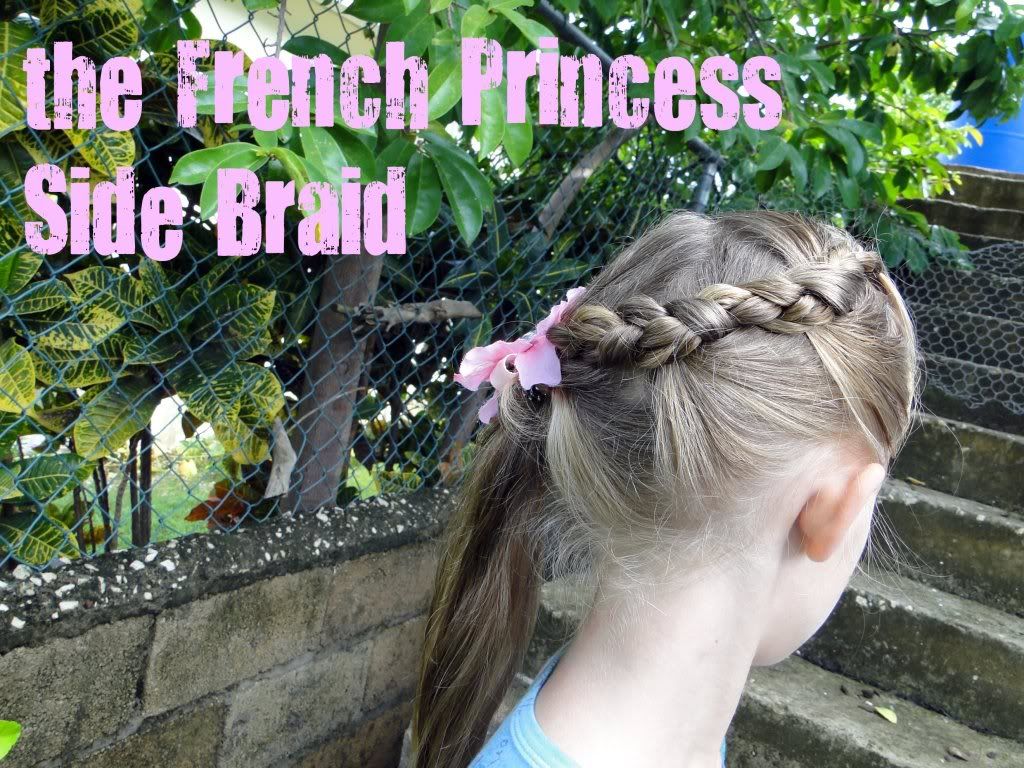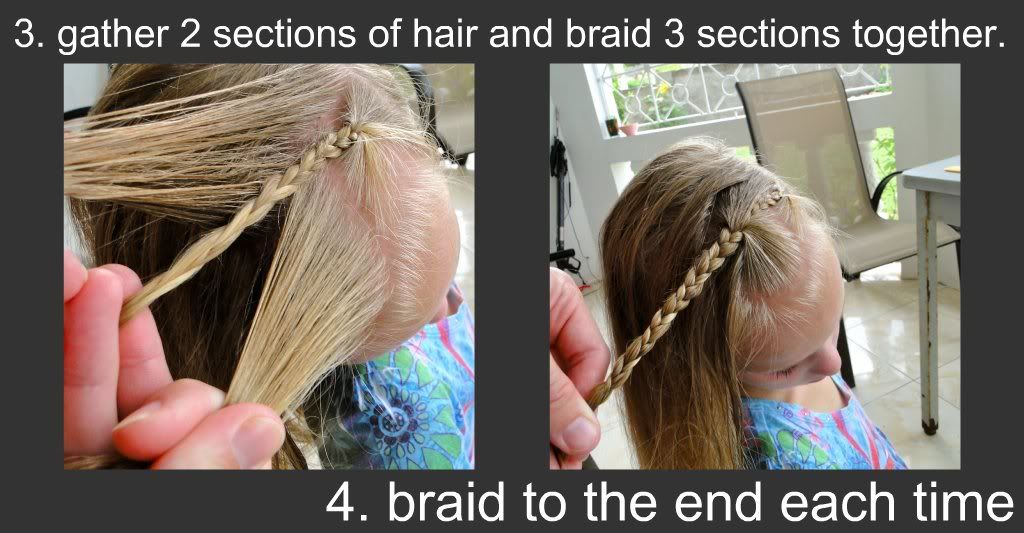 I keep going and secure it in a side ponytail.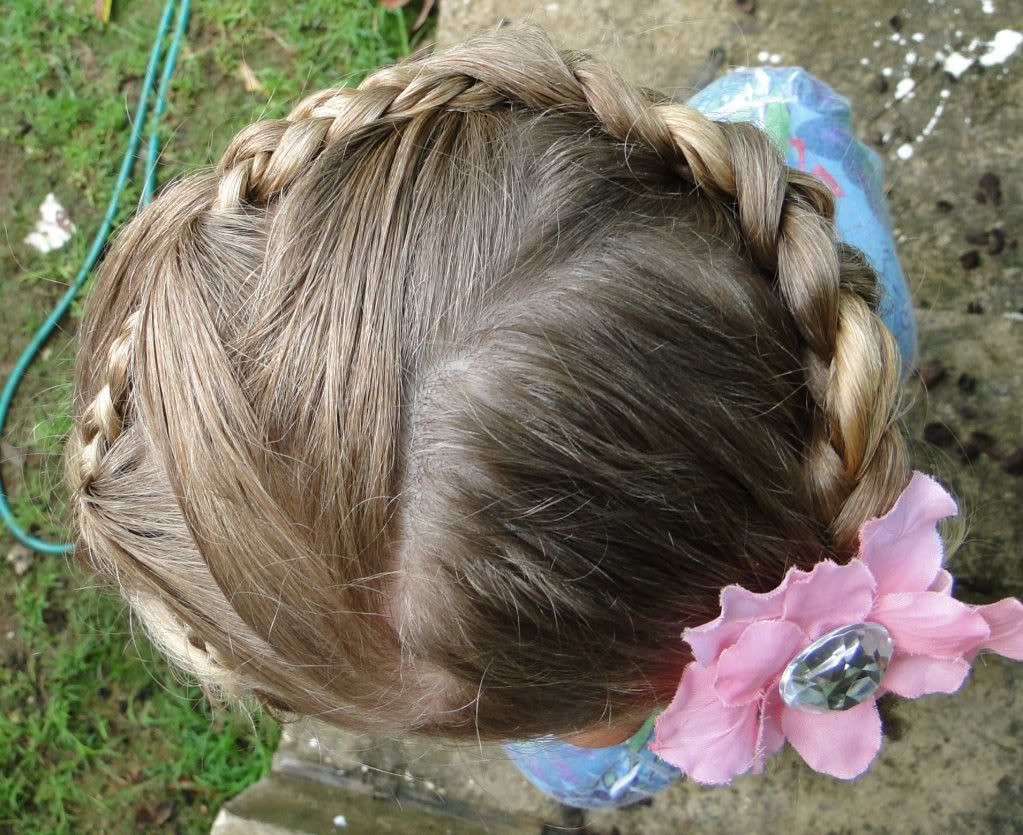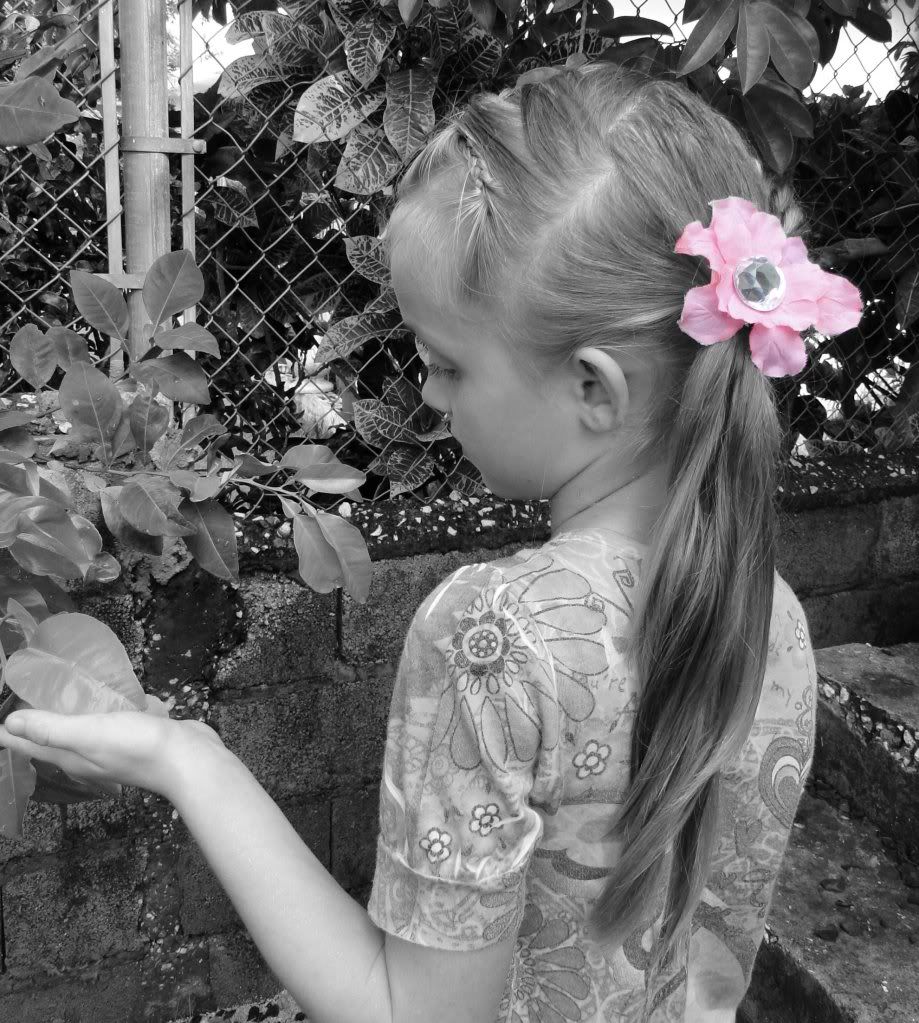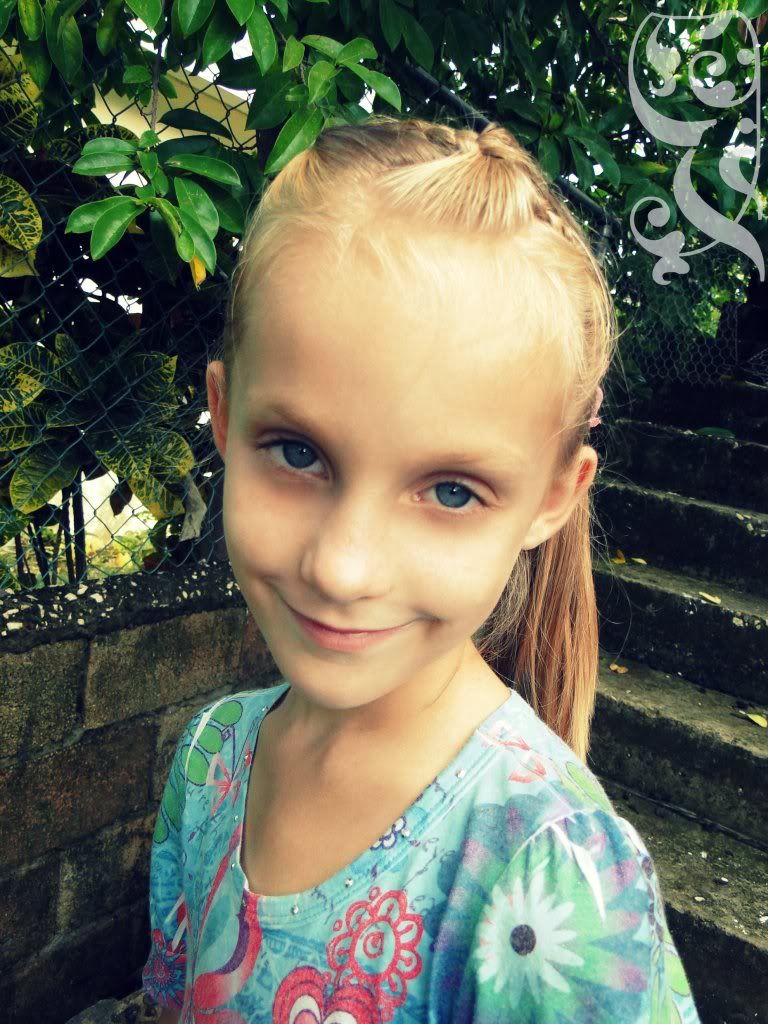 There you go, ladies. Just in time for Church tomorrow!
I love having girlies!