How often do we forget? The things and possessions of this world are fleeting and so temporary. Life becomes so much more fulfilling and joyful when we turn our eyes on others and the things that truly matter.
"Lay not up for yourselves treasures upon earth, where moth and rust doth corrupt, and where thieves break through and steal:
But lay up for yourselves treasures in heaven, where neither moth nor rust doth corrupt, and where thieves do not break through nor steal:
For where your treasure is, there will your heart be also." Matthew 6:19,20,21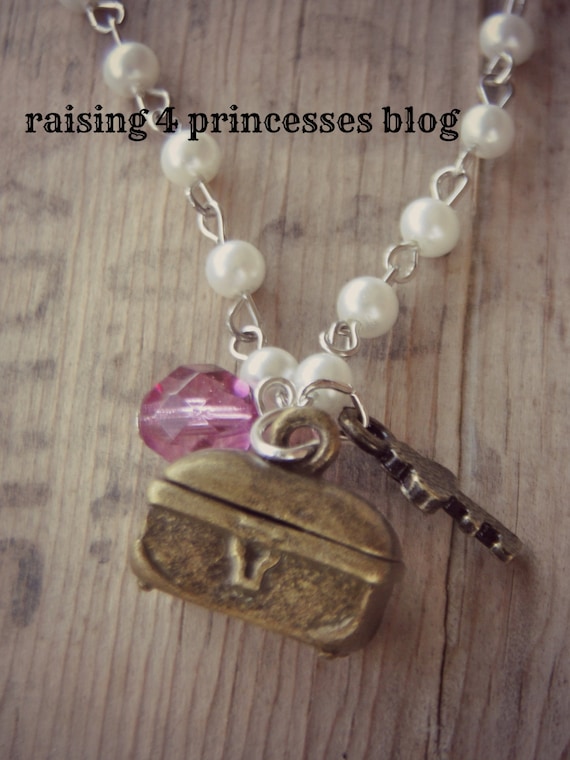 Available right now in
Mango Marketplace
!
An antique colored rosy bronze colored trunk that has an adorable little hinge that magnetically opens and closes. Accented with a matching dangle key and rosy blush colored crystal cut bead. Handcrafted on a 24 inch pearl and silver chain and a sturdy toggle clasp.