Sunday, April 24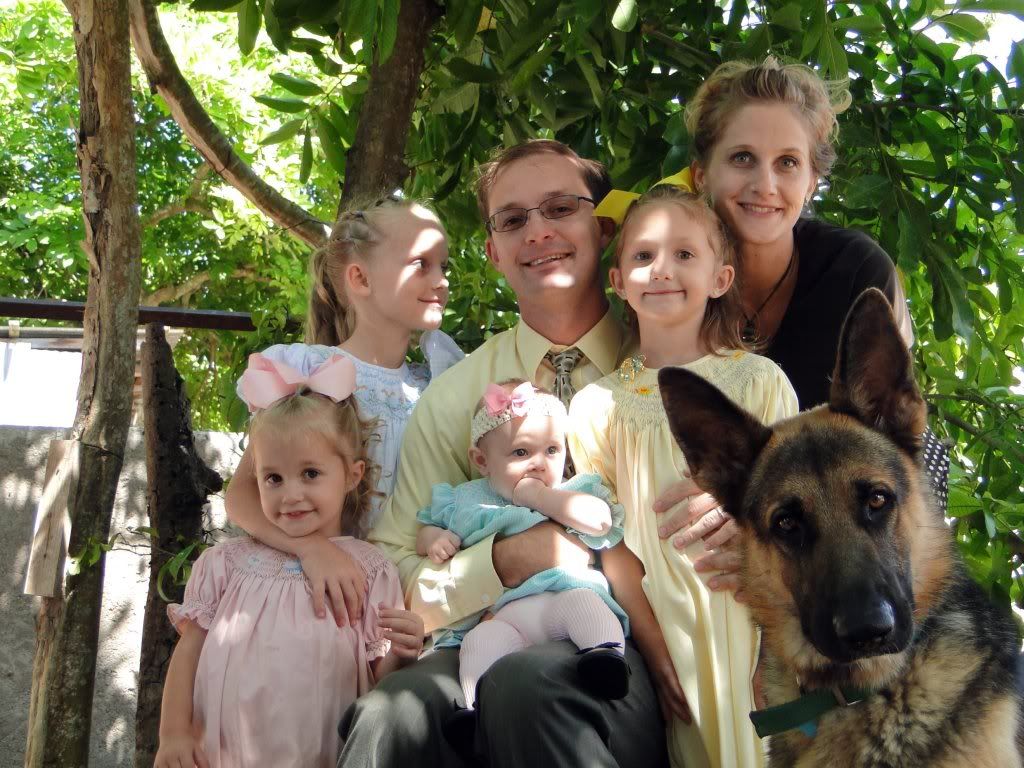 A few of our Easter pictures.
When we were trying to get our family one,
Drago kept getting in the way.
I pushed the timer, ran around everyone and then yelled,
"Look at the camera."
Drago obeyed.
We all decided this one was our favorite.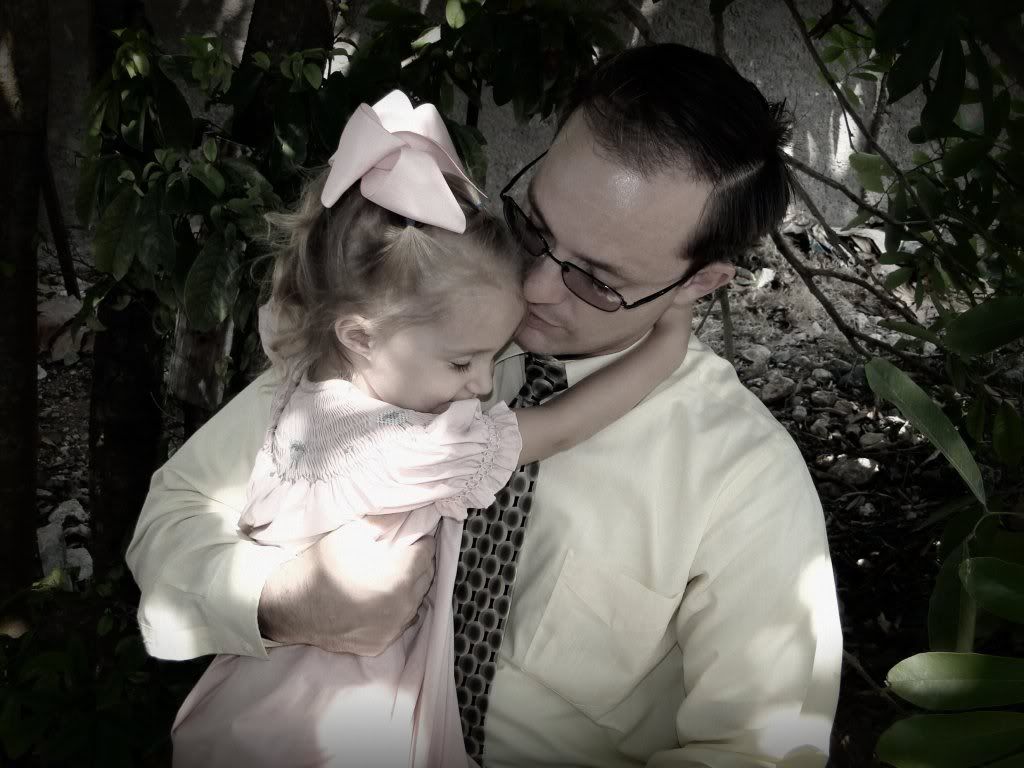 We had a beautiful Resurrection Sunday.
The service was very well attended.
I love singing hymns especially on Easter and Christmas.
I love songs like,
"When I Survey the Wondrous Cross",
"I Serve a Risen Savior",
"Up From the Grave He Arose."
They are so full of meaning.
A thought to ponder:
God walked alone in the first garden, seeking His own,
then knelt alone in the second garden, praying for His own,
and finally was buried in the third garden, dying for His own.
Amazing Love...How Can It Be....That Thou
My God
Should Die For Me?