"Mom, when you don't hold me for a week or two...it feels...
like you've not held me for a week or two." Princess Alexis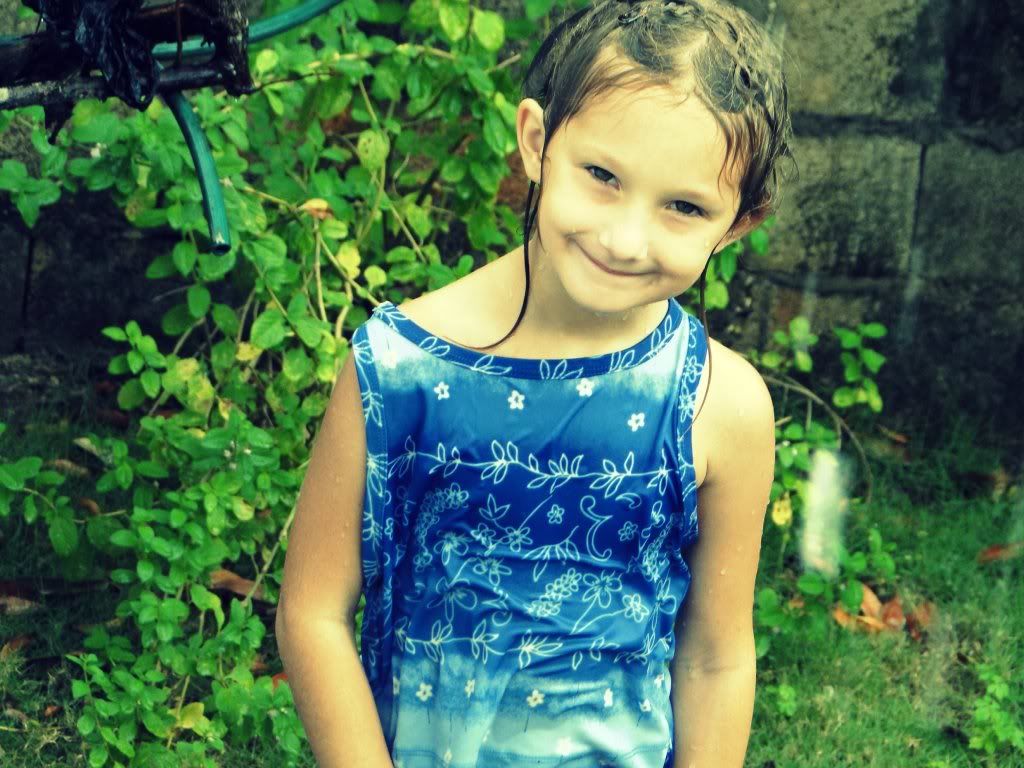 Talk about a 2x4 between the eyes.
At 5 years old, Alexis, is tittering between wanting to grow up and still clinging to mama wanting attention. She loves being held and rocked and she glows with pride when I acknowledge her accomplishments. She loves for me to take a minute or two and rock together.
(princess Alexis playing in the rain yesterday)
It is an important part of growing up.
There's curiosity of
life and new adventures
but a
girl
needs
that secure knowledge
knowing mama's arms will always be there
and she'll listen when life gets tough.
p.s. Thanks for always being there, mom. Love Maria Jean